Lynch Scores on Women's Soccer Senior Day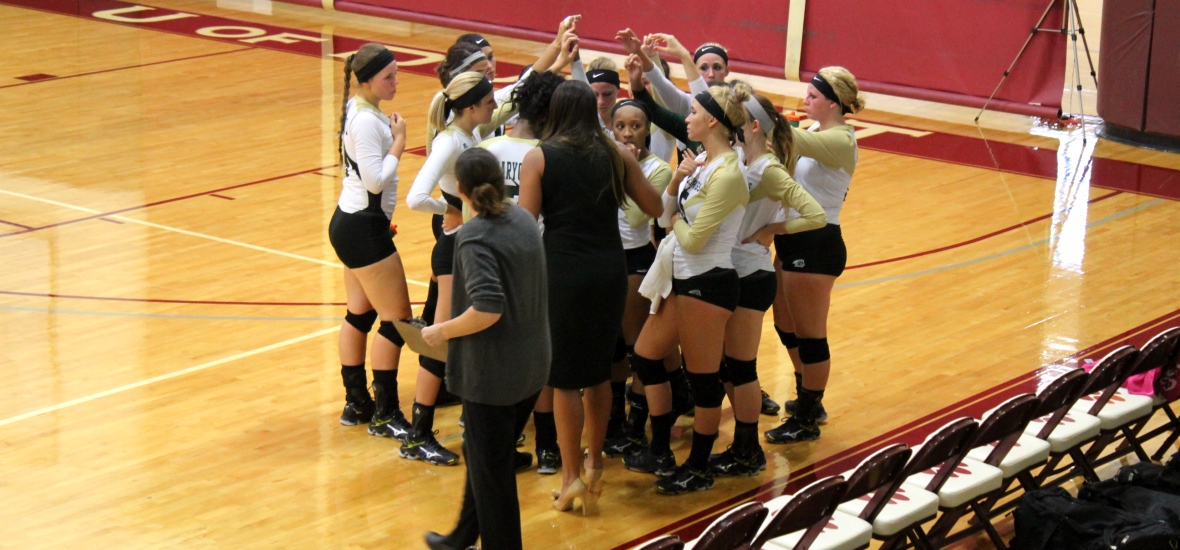 STAY CONNECTED: Facebook | Twitter | Instagram | YouTube
BE THE FIRST TO KNOW:Â Text & Email Alerts
DOWNLOAD OUR APPS:Â iOS (iPhone/iPad)Â |Â Android
DETROIT — Senior defender moved attacking midfielder Brandy Lynch made the most of her Senior Day by posting her first career goal in a 5-1 setback for Marygrove women's soccer on Saturday (Oct. 3). Lynch, alongside fellow seniors Sara Ruch, Henrietta Addo, Farwa Haider and Johari Ndaizeye, played a big part in one of the Mustangs most productive matches of the 2015 campaign despite dropping the contest to the visiting Lawrence Tech Blue Devils by a 5-1 final score.
Lynch's goal, coming in the 16th minute of the contest, was the momentary equalizer for the Mustangs (0-6-0, 0-2-0 WHAC) as the senior from Dearborn Heights, Mich. posted career goal number one to tie the match, 1-1. Freshman midfielder Allison McDowell (Novi, Mich./Novi High School) made a run up the left side of the field before playing the ball in the box to Lynch for the game-tying goal in the 16th minute.
For McDowell, the assist lifted her season points tally to six, extending her lead by four points over Raven Buck (Westland, Mich./John Glenn High School), Lynch and Ruch – all with two points each.
A Blue Devil goal in the 29th minute gave the visitors a 2-1 lead at the half on the Mustangs' Senior Day as first-year head coach Worteh Sampson and second-year assistant coach Matt Lividini looked to regroup the squad heading into the second half.
In the second half, the Blue Devils tacked on three additional goals, returning to Southfield with a 5-1 league victory to move to 4-5-0 overall and 1-1-0 in WHAC action.
Addo, one of five seniors on the Mustangs roster, stopped 12 shots in net on a day where the Blue Devil attack produced 29 shots overall and 17 on target. The Mustangs countered with six shots, five on goal, for their most productive offensive outing since a 5-2 loss on Sept. 5 against NCAA Division III Bluffton University.
McDowell paced the Mustangs with four shots, all on goal, while seniors Lynch and Ruch chimed in for the other Green and Gold shots on the day.
NOTEWORTHY: The Mustangs' Senior Day contest on Saturday was also the team's Breast Cancer Awareness match, organized by senior captain Sara Ruch. The senior from Oxford, Mich. organized the day to help support the ongoing fight against breast cancer and in support of her aunt who was recently diagnosed over the summer months.
UP NEXT: The Mustangs travel to Grand Rapids, Mich. on Oct. 10 to take on Aquinas College for a 12 p.m. kick.
 
WOMEN'S SOCCER CONTACT: Tim Johnston | [email protected]/* */ | @tjohnston56
MARYGROVE BROADCASTS: Mustang Sports Network | Twitter
FOLLOW THE TEAM 24/7:Â Twitter