Weekly Notes: Volleyball Visits No. 20 Lourdes Wednesday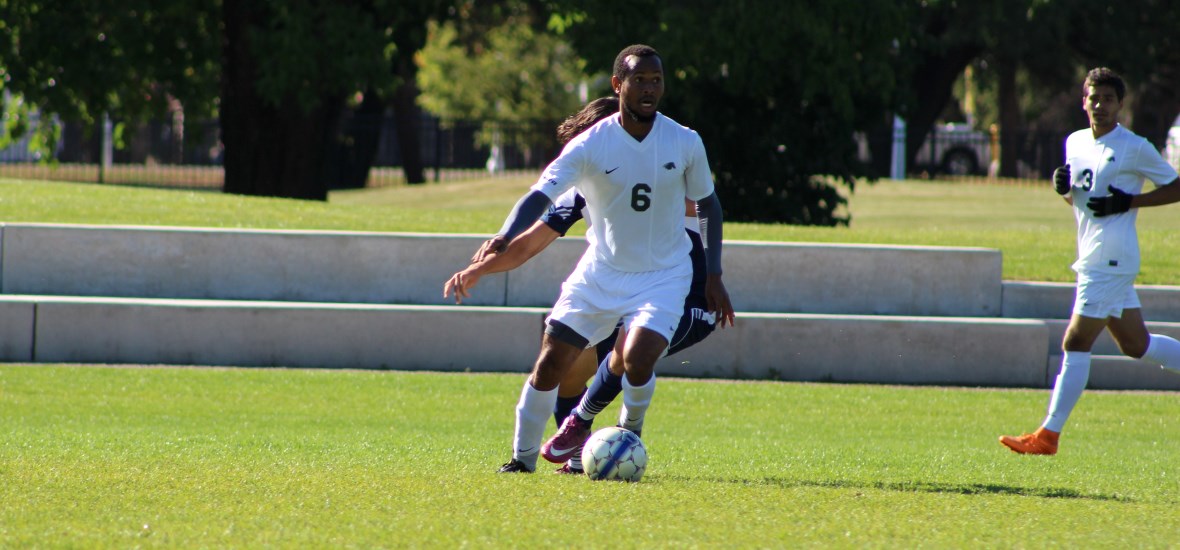 CLICK HERE FOR THE COMPLETE VERSION OF WEEK SEVEN GAME NOTES (PDF)
WEDNESDAY, OCTOBER 7
Marygrove (2-17, 0-11 WHAC) at No. 20 Lourdes (16-0, 11-0 WHAC)
Time: 7Â p.m.
Location: Tam-o-Shanter — Sylvania, Ohio
Coverage: Live Stats
FRIDAY, OCTOBER 9
Marygrove (2-17, 0-11 WHAC) at Rochester (18-15)
Time: 7Â p.m.
Location: Rochester Adams High School — Rochester Hills, Mich.
Coverage: Live Stats
BY THE NUMBERS
2:Â In the midst of a 2-17 season overall and an 0-11 start in Wolverine-Hoosier Athletic Conference (WHAC) play, the Mustangs have two (2) players work their way over the 100-kill mark with senior middle/outside hitter Rachel Staudt leading the way with 165 converted attacks while Junior outside hitter Ashley Murphy follows closely with 139 kills.
4: Four (4) Mustangs have slammed down 20 or more total blocks on the young season. Alixandria Pappas leads the way with 39 blocks through 19 matches on four block solos and 35 block assists. Rachel Staudt, Ashley Murphy and Paige Hughes join Pappas in the over-20 club, while Hayley Jury checks in with 14 total blocks of her own.
7:Â Road warriors! The Mustangs entered the season with only seven (7) home matches scheduled compared to a long line of contests away from the Motor City. Fourth-year head coach Jamie Baker and the Mustangs now only face seven (7) remaining road trips on the 2015 campaign entering the week of Oct. 5., including this week's visits to Lourdes and Rochester.
MUSTANG ROUNDUP
Head coach Jamie Baker and the Mustangs inched oh-so-close to victory last week on two occasions, but ultimately fell to their opponents in four sets. The week opened with the Mustangs taking the first set against LTU before allowing the Blue Devils to get back in the match and eventually win after dropping set two, 25-23. The Mustangs went on to lose all three matches last week.
SENIOR NIGHT ANNOUNCEMENT
The Mustangs will host Senior Night 2015 on Nov. 4 against Lawrence Tech. Join us after the match for a special ceremony celebrating the careers of senior class members Alixandria Pappas and Rachel Staudt. Pappas is the lone four-year senior on the 2015 roster.
CROSSOVER NEWS
Don't forget! The Mustangs will be the hosts of next week's (Oct. 17) WHAC Crossover at Lawrence Tech. The Mustangs will face off against Cornerstone at 12 p.m. and UNOH at 3 p.m. from Lawrence Tech.
JURY SETS NEW CAREER HIGH
Hayley Jury surpassed her previous single-season best of 487 assists with a team-high 28 helpers on Friday (Oct. 2) at Siena Heights. The 28-assist evening pushed Jury past her previous best which was set in 2014. The junior enters the week with 517 assists on the season.
DID YOU KNOW?
Marygrove head coach Jamie Baker was also a college volleyball player. Baker played at Michigan Tech and still holds records to this day.
A LOOK AT LOURDES
Sixth-year head coach Greg Reitz and the Lourdes Gray Wolves are off to the best start in program history and currently sit as one of the nation's top programs in 2015 behind team-leader Stephanie Ruffing's 198 kills. The Gray Wolves own an unblemished record of 17-0 overall (11-0 WHAC) and were ranked 20th in the NAIA Coaches' Poll released on Tuesday (Oct. 6).
ROAD TILT AT ROCHESTER AHEAD
The Rochester College Warriors will host the Mustangs as part of their Senior Night festivities inside Rochester Adams High School on Friday (Oct. 9). The Warriors own the seasons series edge at 1-0 after topping the Mustangs in Ann Arbor in five-set fashion on Sept. 18.
HEY, COME BACK!
We've missed you! The volleyball team will finally return home to UD-Jesuit High School on Oct.14 to host UM-Dearborn at 7 p.m. with live video available on the Mustang Sports Network at marygrovemustangs.com/live.
AROUND MUSTANG ATHLETICS
Soccer once again takes center stage at home this week with a pair of men's home matches on the docket. The Mustangs host Concordia-Ann Arbor on Wednesday (Oct. 7) at 4 p.m. before welcoming Lourdes to Detroit on Saturday (Oct. 10) for a 3 p.m. kick.
THE MUSTANG SPORTS NETWORK
Watch all home games via live video on marygrovemustangs.com/live – your home for in-game coverage with Jeremy Otto and Brendan Johnson on the call.
STAY CONNECTED: Facebook | Twitter | Instagram | YouTube
BE THE FIRST TO KNOW:Â Text & Email Alerts
DOWNLOAD OUR APPS:Â iOS (iPhone/iPad)Â |Â Android
WOMEN'S VOLLEYBALL CONTACT: Tim Johnston | [email protected]/* */ | @tjohnston56
MARYGROVE BROADCASTS:Â The Mustang Sports Network (MSN)Â |Â MSN Twitter
WOMEN'S VOLLEYBALL:Â Twitter