Weekly Notes: Volleyball Faces Off With Indiana Tech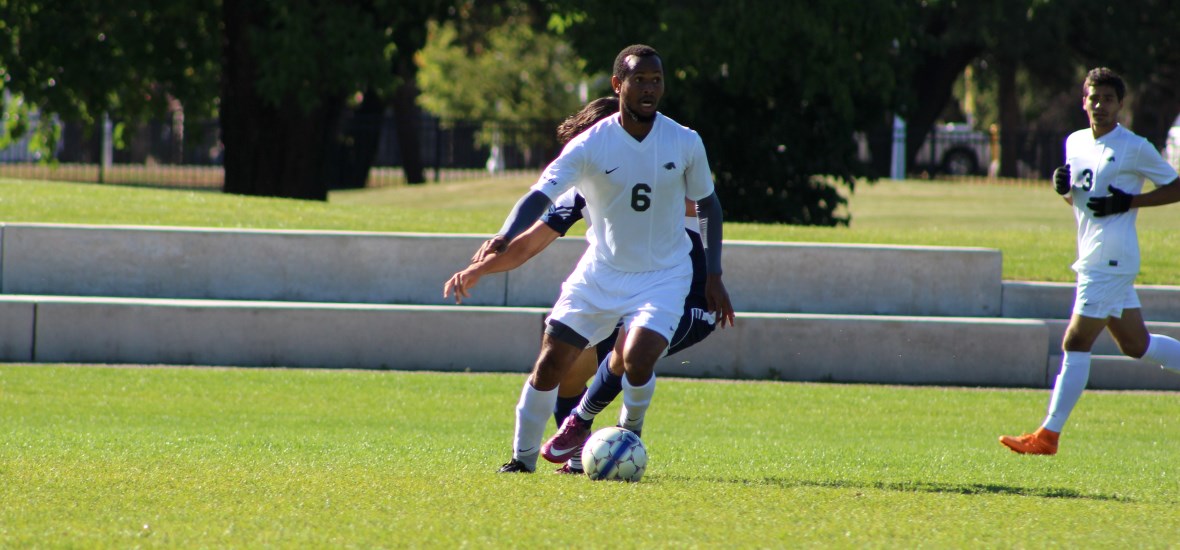 CLICK HERE FOR THE COMPLETE VERSION OF WEEK NINEÂ GAME NOTES (PDF)
WEDNESDAY, OCTOBER 21
Marygrove (4-20, 2-13Â WHAC) at Indiana Tech (15-10, 10-5 WHAC)
Time: 7Â p.m.
Location: Schaeffer Center — Fort Wayne, Ind.
Coverage: Live Video and Stats (Indiana Tech Coverage)
BY THE NUMBERS
51:Â Senior middle hitter/blocker Alixandria Pappas has been the Mustangs' "go-to-player" when needing a stop. Entering the week, Pappas has amassed a team-best 51 total blocks on the season off of seven solos and 44 block assists. Pappas' 44 block assists in four better than the next Mustang while her seven solos ties sophomore middle Paige Hughes.
4:Â The Mustangs earned their fourth win of the 2015 campaign after churning out a five-set victory over UNOH on Saturday (Oct. 17). With the win, the Mustangs are now 4-0 when taking a two-sets-to-none lead this season. In addition to their 4-0 record when taking a 2-0 advantage, the Mustangs hold a 4-5 record when earning a one-set-to-none edge this season.
23:Â Junior transfer Brenna Donnelly (Yale, Mich./Mott CC) leads a balanced cast of Mustangs in service aces with 23 through 17 matches played. Donnelly's 23 aces edges out 20 from Rachel Staudt while Amber Kelly, and Hayley Jury follow with 17 and 15, respectively. In all, the Mustangs have recorded 109 aces on the season through 24 matches.
MUSTANG ROUNDUP
Fourth-year head coach Jamie Baker and the Mustangs earned arguably their best win over a Wolverine-Hoosier Athletic Conference (WHAC) opponent on Saturday (Oct. 17) with a 3-2 victory over Northwestern Ohio (UNOH). The Mustangs went 2-1 on the week and were led by outstanding performances from Rachel Staudt and Ashley Murphy with a combined 59 kills in three matches.
SENIOR NIGHT IS NOVEMBER 4
The Mustangs will host Senior Night 2015 on Nov. 4 against Lawrence Tech. Join us after the match for a special ceremony celebrating the careers of senior class members Alixandria Pappas and Rachel Staudt. Pappas is the lone four-year senior on the 2015 roster.
BAKER NABS WIN NO. 40!
Congratulations to Jamie Baker for recording her 40th win at the collegiate level in Saturday's (Oct. 17) victory over UNOH. Baker is second among current Marygrove coaches in wins behind Matt Johnson (men's soccer, 52).
STAUDT'S HISTORIC MATCH
Senior middle/outsider hitter Rachel Staudt (Novi, Mich./Lawrence Tech) tied a single-match program record with 22 kills in the five-set victory over Northwestern Ohio on Oct. 17. Staudt slammed down 22 kills on 42 attempts for an impressive .405 hitting percentage.
DID YOU KNOW?
The Mustangs are 4-0 on the season when taking a two-sets-to-none lead over their opponent and have won two out of three when holding a 2-1 edge.
A LOOK AT INDIANA TECH
Currently in fourth-place in the WHAC, the Indiana Tech Warriors sit one match behind Cornerstone for the third spot in the league entering Wednesday's (Oct. 21) match opposite the Mustangs. The Warriors' attack is led by Cassie Sarabia's 298 kills and Mara Zell's 321 assists. Defensively, reigning WHAC Defender of the Week Taylor Kelso paces all Warriors with 528 digs.
 
THE MARYGROVE-TECH SERIES
The Mustangs are 0-5 all-time against the Warriors of Indiana Tech in a brief series that started in 2012. In 2013, the Mustangs raced back to force a deciding fifth set before dropping the match, 3-2, in Fort Wayne, Ind. The Mustangs are 0-2 all-time when playing in Fort Wayne. 
THE MUSTANGS RETURN HOME…
The Mustangs volleyball team returns home to Detroit Jesuit High School on Wednesday (Oct. 28) for a WHAC showdown against Concordia-Ann Arbor. Watch live on the Mustang Sports Network beginning at 6:45 p.m.
AROUND MUSTANG ATHLETICS
Basketball season is right around the corner! The women's basketball team tips off the 2015-16 campaign on Oct. 30-31 in Buffalo, NY while the men's basketball squad suits up for the first time this season on Nov. 4 at Wilberforce (Ohio). 
THE MUSTANG SPORTS NETWORK
Watch all home games via live video on marygrovemustangs.com/live – your home for in-game coverage with Jeremy Otto and Brendan Johnson on the call.
STAY CONNECTED: Facebook | Twitter | Instagram | YouTube
BE THE FIRST TO KNOW:Â Text & Email Alerts
DOWNLOAD OUR APPS:Â iOS (iPhone/iPad)Â |Â Android
WOMEN'S VOLLEYBALL CONTACT: Tim Johnston | [email protected]/* */ | @tjohnston56
MARYGROVE BROADCASTS:Â The Mustang Sports Network (MSN)Â |Â MSN Twitter
WOMEN'S VOLLEYBALL:Â Twitter