No. 13 Siena Heights Routs Women's Soccer in Detroit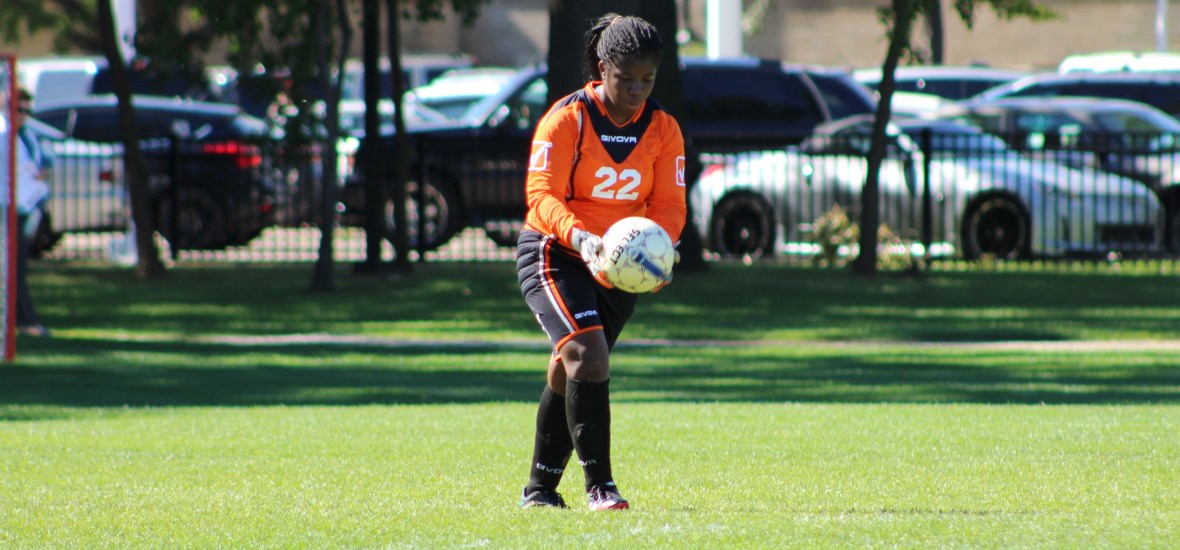 DETROIT – Marygrove women's soccer ran into a buzzsaw called the No. 13 Siena Heights Saints on Wednesday (Oct. 14) in Detroit. The 13th-ranked Saints entered the match with a reputation of owning one of the top attacks in the country and left the Motor City rolling with an 11-0 victory over the Mustangs in Wolverine-Hoosier Athletic Conference (WHAC) action on Wednesday afternoon.
The Saints improved to 12-2-0 overall and 5-1-0 in the WHAC with the win. The Mustangs fell to 0-8-0 on the season and 0-4-0 in WHAC play in the home setback.
Eight different Saints found the back of the net in the conference contest with three Saints combining for six goals. The Saints leading scorer, Taylor Mulder, tucked in two goals and added another point via assist to help the Saints race out to an 8-0 halftime lead and never look back.
The Mustangs travel west to Grand Rapids Saturday (Oct. 17) for a 1 p.m. WHAC tilt with Davenport University. Live video and stats of Saturday's match can be found on portal.stretchinternet.com/davenport/.