Madonna's Balanced Day Dooms Women's Soccer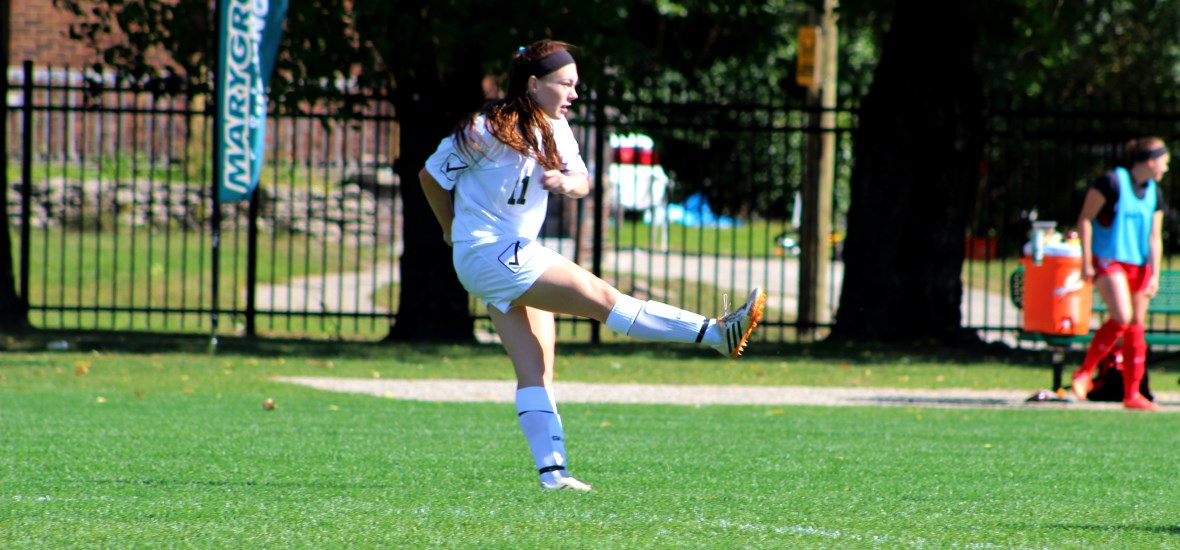 LIVONIA, Mich. — First-year head coach Worteh Sampson and the Marygrove women's soccer squad continued to battle through a rebuilding year with a match at Madonna on Wednesday (Oct. 21) in Livonia, Mich. The host Crusaders tallied four goals in each half to cruise to an 8-0 victory at home over the visiting Mustangs (0-10-0, 0-6-0 WHAC).
The Crusaders improved to 10-4-0 and 5-2-0 in WHAC play after scoring the game-winning goal 28-seconds into the match.
Freshman midfielder/defender Raven Buck (Westland, Mich./John Glenn High School) – one of three key freshmen that will be cornerstones of the program moving forward – recorded the lone shot on target for the Mustangs in the conference setback. Buck sent a ball toward the Cruaders' record-breaking keeper, Blaire Schmalenberg, to account for the match's second shot.
After Buck's equalizer attempt in the fourth minute, the Crusaders turned the match around in dominant fashion to tally three additional first-half goals. Â Jennifer Jurcak scored the game-winner in the first minute and followed that up with her second goal of the match in the 41st to open and close the scoring for the Crusaders in the opening stanza.
Jurcak to get the scoring started in the second half on her way to a hat trick as the Crusaders earned the 8-0 home victory for the team's 10th win of the 2015 campaign.
The Mustangs travel to NAIA No. 3 Northwestern Ohio for a Friday (Oct. 23) afternoon match before visiting Lourdes (Ohio) on Saturday at 2 p.m.