You're Not in Kansas Anymore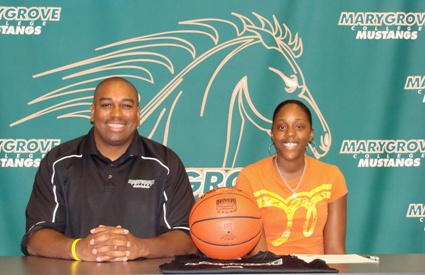 DETROIT,MI–Women's basketball added experience by signing another transfer commitment. Labette Community College (KS) transfer Keara Wilson joins fellow JUCO transfer Santrea Bush as the two Mustangs coming in with previous college experience.
Wilson, a 5'9″ forward with four years varsity experience, is heading home to Michigan after one year in Kansas. Before her out-of-state trip, Wilson played her high school ball locally at Charlotte Forten Academy. She quickly earned a reputation of a hardworking student-athlete at CFA with her dedication to the court and classroom. For her efforts, Wilson was named student-athlete of the year twice (top academic student-athlete), and achieved the peak of high school success when she was named class valedictorian.
Coach Hitchcock on Wilson: Keara is a multidimensional forward with the ability to play inside and outside.  She won a district championship her senior year and was her teams leading scorer along with being the valedictorian of her senior class of 2008 with a 3.8 GPA. Keara's work ethic and character will mesh well with the other players of the 2009 recruiting class and we are excited to have the opportunity to coach such a well-rounded student-athlete.