Mustangs Drop Final Road Game, 89-52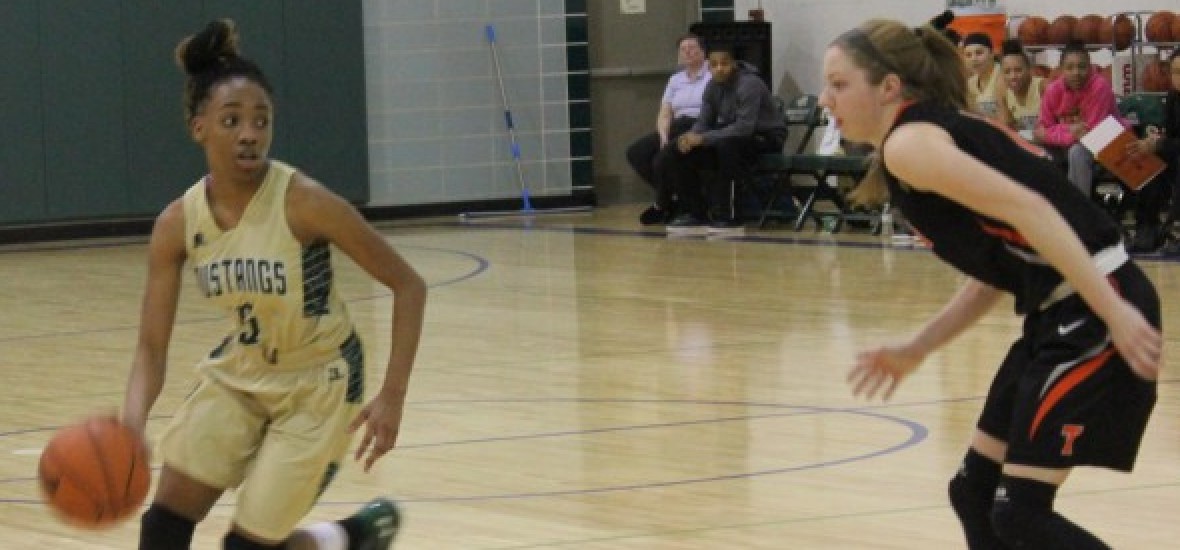 Marygrove dropped its final road game of the season, losing at Aquinas by a score of 91-52. The Mustangs will enter the final game of the regular season with a record of 4-25, 1-20 (WHAC).
Shooting only 25 percent for the game, including a 13 percent clip from behind the arc, the Mustangs trailed 37-28 at halftime before being outscored 52-24 in the second half. Marygrove was outscored 20-12 in the paint and 20-10 in points off turnovers.
Three Marygrove players recorded double-digit scoring outputs, as Teonna Pope finished with 17 points and six rebounds, Elisha Major tallied 16 points and six steals, and Breanna Thomas recorded a double-double with 15 points and 13 rebounds.
Aquinas (8-20, 7-14 WHAC) was led in scoring by Bri Spica, who poured in 22 points. Four other Saints players scored in double figures.
The Mustangs will play their regular season finale on Saturday (Feb. 20) as they host Concordia for a Senior Night contest at 1 p.m. at the Northwest Activities Center.