Strong Start, Hot Shooting Leads WHAC Unbeaten UNOH Past Women's Basketball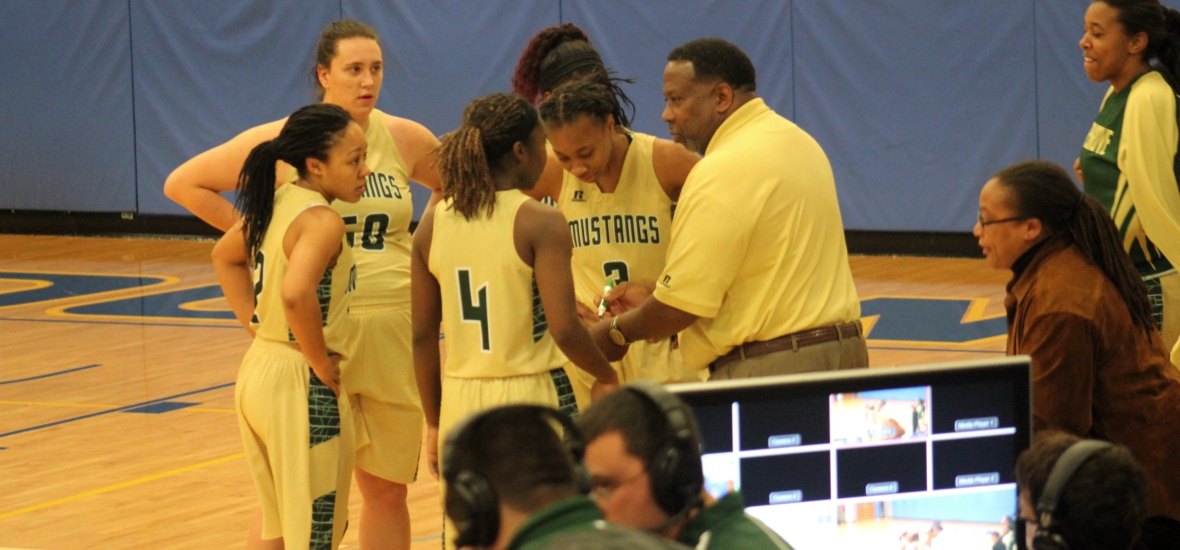 STAY CONNECTED: Facebook | Twitter | Instagram | YouTube
BE THE FIRST TO KNOW:Â Text & Email Alerts
DOWNLOAD OUR APPS:Â iOS (iPhone/iPad)Â |Â Android
LIVONIA, Mich. — The University of Northwestern Ohio Racers remained unbeaten in WHAC play with an 88-57 victory over Marygrove women's basketball in Livonia, Mich. on Tuesday (Nov. 24). A 32-point first quarter, combined with a near 50-percent shooting clip, lifted the Racers to 4-3 overall and a perfect 3-0 in the WHAC while dropping the Mustang to 4-5 on the season (1-3 WHAC).
The Racers shot 20-of-35 in the first quarter – including a 5-for-9 effort from three-point land – to pull away from the Mustangs early in Tuesday's WHAC tilt. A 23-9 deficit for the Mustangs ballooned to 32-14 hole after one quarter after the Racers' Demy Whitaker closed the opening period by scoring the visitors' final nine points by draining three-straight shots from behind the three-point line.
Elisha Major (Flushing, Mich./Flushing High School) was a bright spot early for the Mustangs, keeping the Green and Gold in it by tallying 10 of the team's 14 points in the opening quarter.
The Mustangs cracked down defensively in the second quarter, holding the Racers to less than half of their first period total to trail at the half, 46-22. After dropping in 32 first-quarter points, the Racers were held to 14 in the second as the Mustangs defense forced a bevy of turnovers to frustrate the visitors from Ohio.
Despite forcing the Racers into 22 turnovers in the game, the Mustangs were not able to mount a strong enough second-half rally as Northwestern Ohio ran away with the 87-55 conference win. The Mustangs closed the game on a strong note, outscoring the Racers in the fourth quarter, 20-18.
Major led all scorers with a game-high 24 points on 9-of-18 shooting from the floor and a 4-of-12 effort from three-point territory. Shavarra Patton (Detroit, Mich./Northwestern High School) was the only other Mustang in double figures with 10 points, adding four steals to tie Major for the team-lead in the defensive category.
Patton's seven rebounds led the way for the Mustangs on the glass, followed by a combined seven boards out of Theresa Dray (Davison, Mich./Davison High School) and Breanna Thomas (San Antonio, Texas/Gillette CC).
The Racers were paced by Danielle VanDyne's 19 points while Becca Harshman checked in with 13 of her own. A deeper team, the Racers outscored the Mustangs bench, 52-3.
The Mustangs will have the week off, returning to the floor on Wednesday (Dec. 2) at Lawrence Tech at 6 p.m.
WOMEN'S BASKETBALL CONTACT: Tim Johnston | [email protected]/* */ | @tjohnston56
MARYGROVE BROADCASTS:Â The Mustang Sports Network (MSN)Â |Â MSN Twitter
WOMEN'S BASKETBALL:Â Twitter