Big Second Half Lifts Lawrence Tech Past Shorthanded Women's Basketball Squad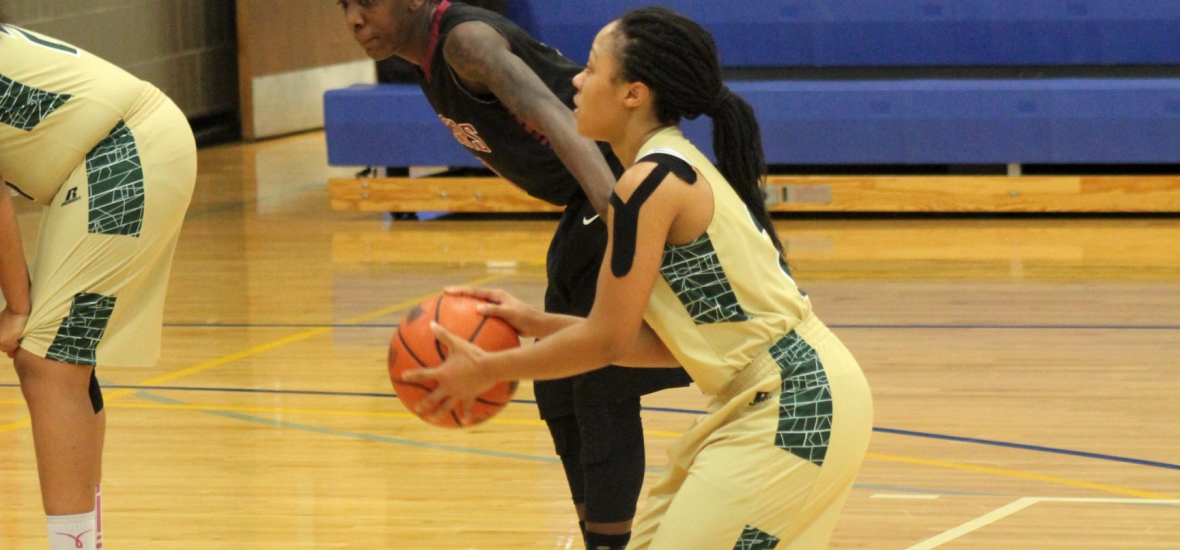 STAY CONNECTED: Facebook | Twitter | Instagram | YouTube
BE THE FIRST TO KNOW:Â Text & Email Alerts
DOWNLOAD OUR APPS:Â iOS (iPhone/iPad)Â |Â Android
SOUTHFIELD, Mich. — Marygrove women's basketball simply ran out of energy in Wednesday's (Dec. 2) 101-44 road setback at Lawrence Tech as third-year head coach Craig Covington only had six healthy Mustangs at his disposal against a Blue Devil team that entered the contest receiving votes in the first NAIA Coaches Poll of regular season.
The Mustangs (4-6, 1-4 WHAC) played the undefeated receiving votes squad tough in the first half before running out of energy in the latter stanza as the Blue Devils ran away for a 57-point victory.
The Blue Devils jumped ahead early, taking a 27-15 lead after one quarter of play before the Mustangs answered to hold the hosts to 17 points, tallying 14 of their own, to trail by 15 at the break. Down 44-29 at the half, Covington's six Mustangs could not get any closer as the Blue Devils used 13 active players to wear down the Green and Gold on their way to a 101-44 victory.
Elisha Major (Flushing, Mich./Flushing High School) led all scorers with 18 points while Taylor Kelley (Farmington Hills, Mich./Adrian College) tallied 10 points on 4-of-9 shooting from the field and a 2-of-4 performance from behind the three-point line.
Breanna Thomas (San Antonio, Texas/Gillette CC) and Theresa Dray (Davison, Mich./Davison High School) combined for 14 points and 11 rebounds to help keep the Mustangs within striking distance in the first half.
The Blue Devils reached the century mark for the first time this season behind five players in double figures. Allison Kitchen led all Blue Devils with 16 points while Autumn Whirley checked in with 15 points off the bench. Jazmine Brown, Hali Butler and Christina Henry tallied 10 points each to help the Blue Devils remain perfect on the season (6-0, 4-0 WHAC).
The Mustangs visit Siena Heights, a team also receiving votes, on Saturday (Dec. 5) at 5:30 p.m.