Marygrove Falls to Cornerstone on the Road, 87-48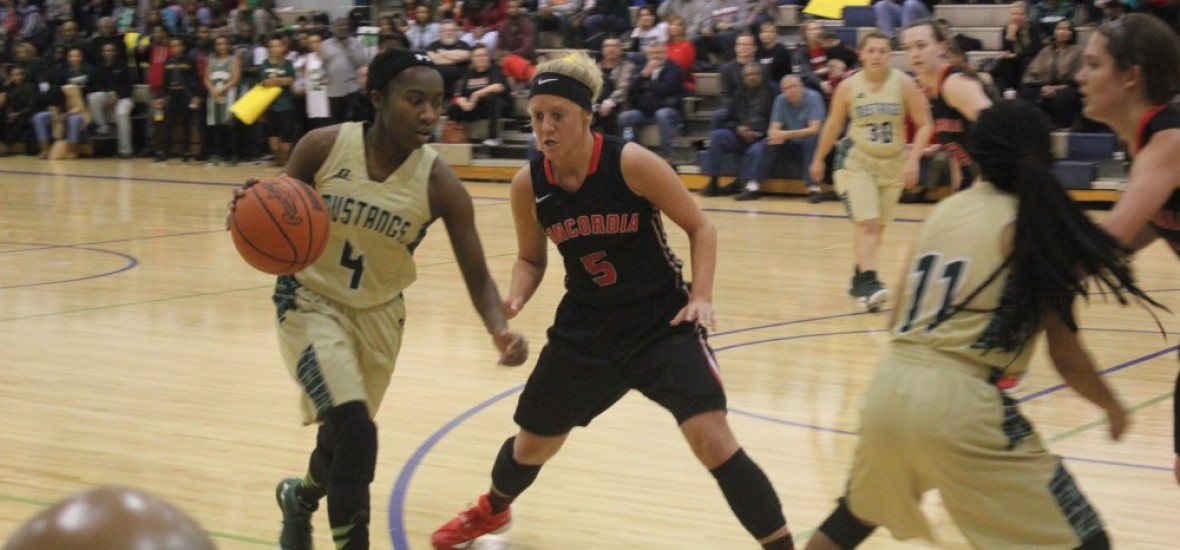 Marygrove fell to Cornerstone on the road by a score of 87-48. The loss drops the Mustangs' record to 4-24, 1-19 in the WHAC.
Elisha Major led the Mustangs with 26 points on 10-18 shooting, including a 4-9 mark from three-point land. She tallied 15 points in the first half. The rest of the team only combined for 22 points, however, as both Teonna Pope (10 rebounds) and Shyra Eddings posted nine points.
Cornerstone's Jesse Sheridan got off to a hot start, with 15 points in the first 10 minutes of the game, as the Golden Eagles led the Mustangs 25-10 after the first quarter. After trailing by as many as 18 points in the first half, a three-pointer by cut the Cornerstone lead to seven points (31-24) at the 6:15 mark of the second quarter, before ultimately trailing 46-29 at halftime.
Cornerstone, who saw all 13 of its players record points, outscored the Mustangs 20-6 in the third quarter to blow the game wide open. For the game, the Golden Eagles held advantages in points in the point (48-20) and second-chance points (29-8). Â 
Cornerstone (16-11, 8-3 WHAC) was led in scoring by Sheridan, who totaled 21 points. Taylor Richards contributed 18 points and Alyssa Van Ham added 12 points.           
The Mustangs travel to Grand Rapids to take on Aquinas College on Wednesday (Feb. 17) in the penultimate contest of the season. They close the season at home on Feb. 20 hosting Concordia University on Senior Night.