Taylor Surpasses 1,500 Career Points in Setback at Concordia-Ann Arbor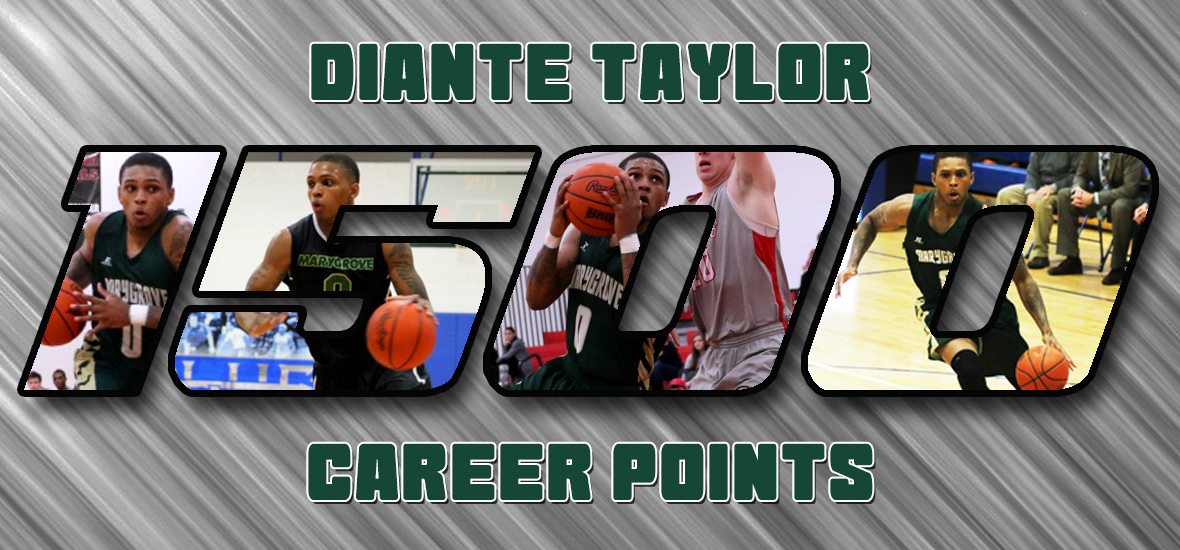 STAY CONNECTED: Facebook | Twitter | Instagram | YouTube
BE THE FIRST TO KNOW:Â Text & Email Alerts
DOWNLOAD OUR APPS:Â iOS (iPhone/iPad)Â |Â Android
ANN ARBOR, Mich. — Senior guard Diante Taylor surpassed 1,500 career points, becoming just the third Mustang to do so in the men's basketball loss at Concordia-Ann Arbor on Saturday (Jan. 9). The Mustangs fell to the Cardinals, 86-69, despite 17 from Taylor and a game-high 29 points from Nate Taylor (Battle Creek, Mich./Kellogg CC).
The Mustangs now sit at 1-17 on the season and 1-9 in WHAC play. The Cardinals improved 9-8 overall and 6-5 in the WHAC with the 17-point conference win over the Mustangs.
[Nate] Taylor continued his impressive start in a Mustang uniform, posting 29 points and 14 rebounds – both game highs – to pace a shorthanded Mustangs squad Saturday afternoon. Taylor shot 12-of-21 from the field, but could not carry a Mustangs team without starting guards Kenneth Miller (Flint, Mich./Grand Blanc High School) and Tyler Sykes (Sterling Heights, Mich./Stevenson High School).
Luke Diekevers and Connor Phee combined for 37 points as two of four in double figures for the Cardinals. The Cardinals out-rebounded the Mustangs, 50-38, including a 20-10 advantage on the offensive glass.
The offensive glass proved to be the difference as the Cardinals used the easier second-chance shots to knock down six more field goals than the Mustangs.
[Diante] Taylor joins former Mustang standouts Darryll Dixon and all-time leading scorer Marcus Hopkins as the only three members of the Marygrove men's basketball 1,500 points club.
The Mustangs travel to Lourdes (Ohio) on Jan. 13 for an 8 p.m. tip-off.