Cold Shooting Night Costs Mustangs a 99-53 Loss to Indiana Tech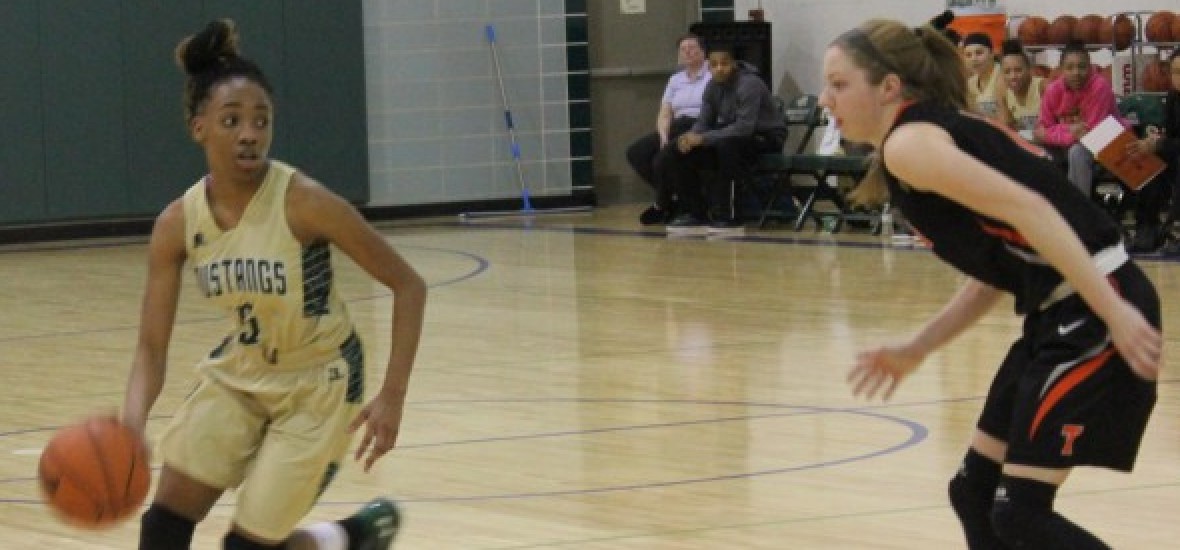 Cold shooting plagued Marygrove throughout the contest, as the Mustangs were handed a 99-53 loss at the hands of visiting Indiana Tech. The loss brings Marygrove's season record to 4-21 and 1-16 in the WHAC.
Marygrove was only able to connect on 30.6 percent of its field goals in the first half, trailing 47-27 at halftime. That percentage dropped to 26.5 percent in the second half, as the Mustangs just couldn't seem to heat up from the field.
Teonna Pope paced the Mustangs with 22 points, as Breanna Thomas and Elisha Major added 13 points and 12 points, respectively.
Indiana Tech held a 36-26 advantage in points in the paint, and tallied 22 fast-break points by forcing 17 Marygrove turnovers over the course of the game. The Warriors were led by Kendall Knapke's 18 points and 12 rebounds.
Marygrove is back in action on Saturday (Feb. 6) as the Mustangs travel to Madonna.