Mustangs Lose to Aquinas 89-64 in Road Finale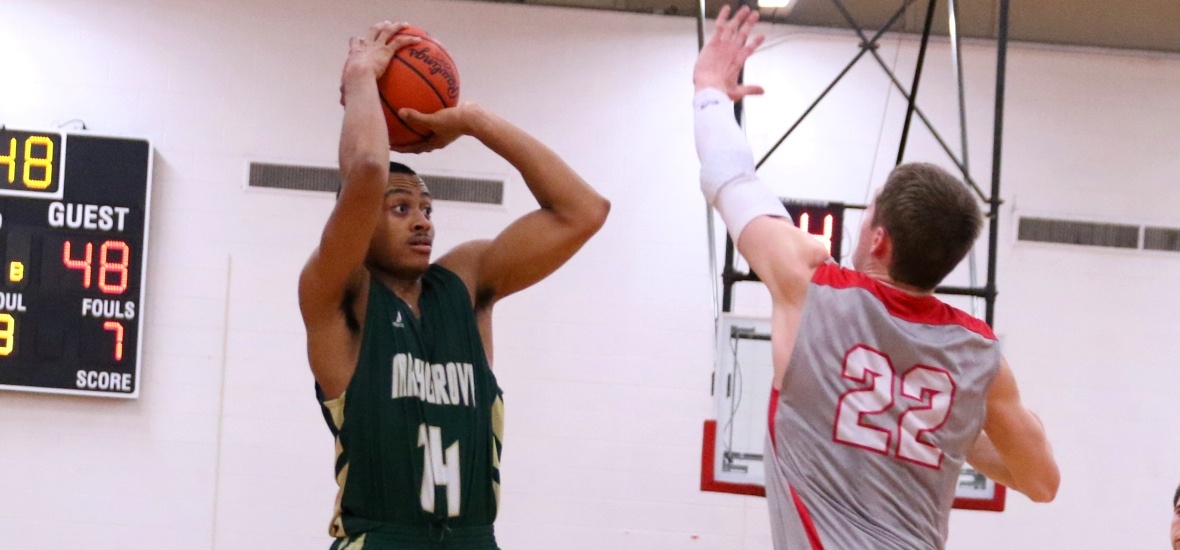 A hot start by the hosting Aquinas Saints pinned Marygrove down with an early deficit that it couldn't overcome, as the Mustangs lost 89-64 to close out the road portion of its schedule. With the loss, the Mustangs will take a 4-25 (4-17 WHAC) record into its regular season finale.
Diante Taylor recorded a double-double to lead the Mustangs, totaling 21 points and 10 rebounds. Ta'Kein Dixson posted 13 points, and Tyler Sykes scored 12 points.
Marygrove only shot 35 percent from the field for the game, and hit only 19 percent of its three-point attempts. Despite both teams playing a relatively even game in terms of bench points, points in the paint, and points off turnovers, the Mustangs were unable to shake its 51-30 deficit.
Aquinas (20-9, 16-5 WHAC) also had three players score in double figures, led by Jake Bullock who scored 28 points to along with five rebounds and five steals. Bryan Mitzner scored 18 points and Zac VanBeek added 12 points. In all, 11 Saints players recorded points in the ballgame.
The Mustangs will play their regular season finale on Saturday (Feb. 20) as they host Concordia at 3 p.m. at the Northwest Activities Center.