Mustangs Fall to Concordia in Season Finale, 92-67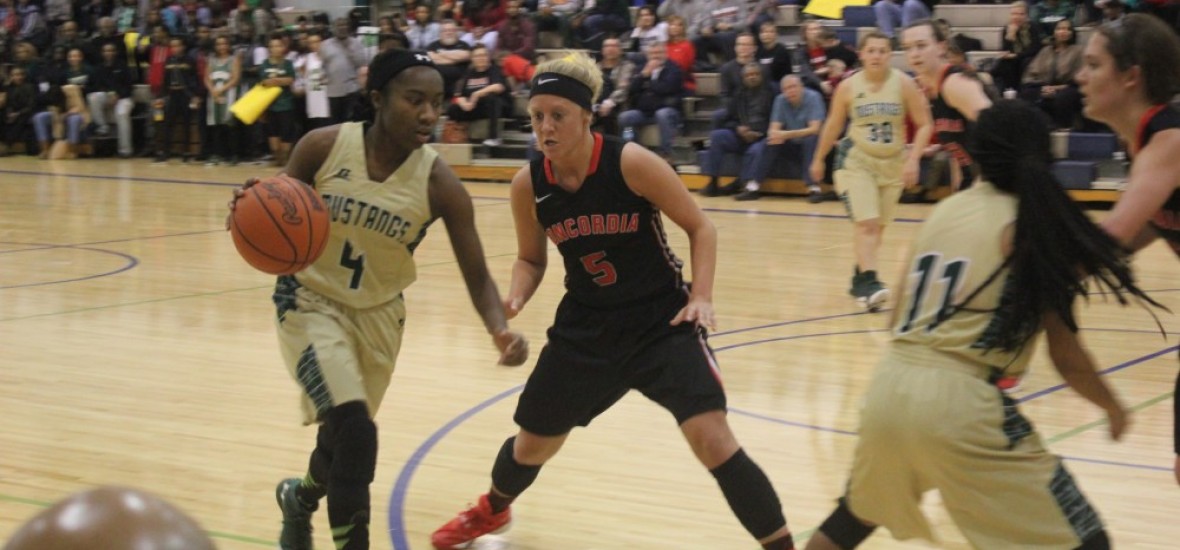 Marygrove dug itself into a big hole early, falling behind 20-0 before converting its first points around the 4-minute mark of the first quarter, ultimately dropping it season finale to Concordia, 92-67. The loss brings the Mustangs' final record for the 2015-16 season to 4-26 (1-21 WHAC).
Marygrove had a rough shooting night, connecting on only 28 percent of its field goals during the game, including 30 percent from behind the arc. The Mustangs were outscored by Concordia in points in the paint (64-16), fast break points (32-16) and second chance points (19-12). Concordia held a 62-37 rebounding advantage.
Three Mustangs scored in double figures, led by Teonna Pope, who led all scorers with 24 points, in addition to nine assists and eight rebounds. Elisha Major followed closely behind with 23 points of her own, and Breanna Thomas added 13 points and 14 rebounds.
Concordia (15-15, 9-13 WHAC) were led by Colleen Szakacs with 16 points. In all, 12 Cardinals found the scorers column, four of whom scored in double digits.