Juniors Taylor, Major Earn USCAA All-American Basketball Honors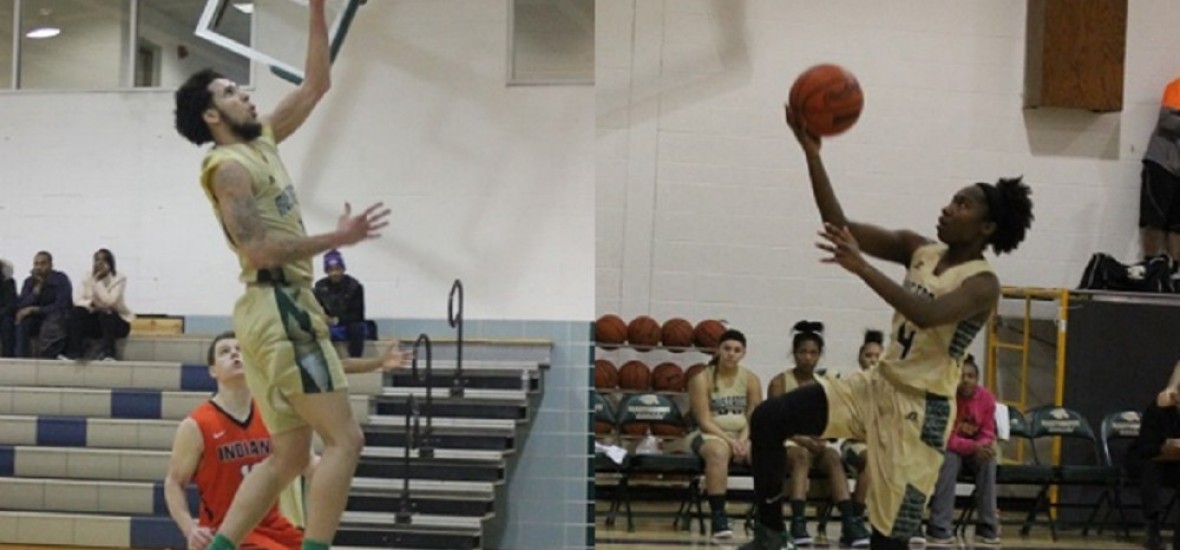 Two Marygrove student-athletes received United States Collegiate Athletic Association (USCAA) Division I All-American honors for their achievements during the 2015-16 basketball season, as Nate Taylor made the men's Second-Team and Elisha Major earned Honorable Mention accolades on the women's side.
Appearing in 17 games, Taylor, a junior, averaged 19.6 points and 10.1 rebounds per contest, while converting nearly 41 percent of his field goal attempts. He ranked among the Top 5 statistical leaders in the Wolverine Hoosier Athletic Conference (WHAC) in 11 different categories.
Major, a junior, was the leading scorer in the WHAC for the season, averaging 18.2 points per game. Major also topped the conference averaging nearly three steals per contest and ranked fourth in the WHAC for three-pointers made (73). She was recently named Honorable Mention All-WHAC.