Mustangs Soccer Inks Chelsea and Whitney Cole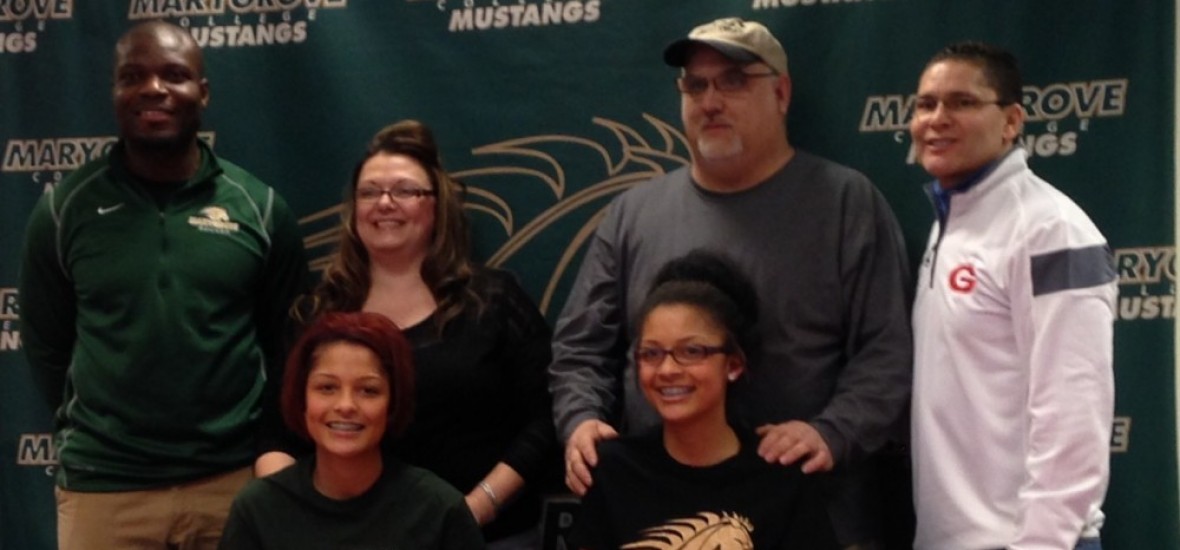 DETROIT – Last month, second-year women's soccer head coach Worteh Sampson announced two additions to the program, signing Chelsea Cole and Whitney Cole of John Glenn High School to a 2016-17 Letter of Intent.
The sisters, both defenders, will add valuable skill and depth to the Mustangs lineup which saw seven seniors graduate following the 2015-16 school year.
Aside from their high school experience, Chelsea and Whitney Cole have spent time with the Wayne Westland Arsenal. Both girls served as co-captains for several years on their club team.
"I watched Whitney and Chelsea play on their high school and club teams, and they immediately caught my attention," Sampson said. "They are tenacious, no-nonsense defenders, and both can play in an attacking role as well. They will both come in and make an immediate impact. I am looking forward to the next four years with them in our back line."
Sampson continues to bring in talented student-athletes as the Mustangs make progress towards rebuilding a program that won the United States Collegiate Athletic Association National Championship in 2009.