#23 Cougars Outlast Mustangs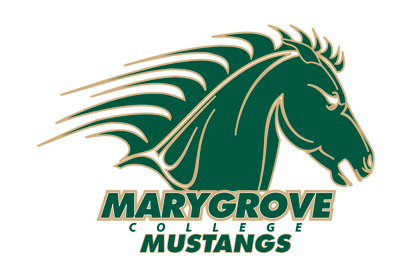 SPRING ARBOR, Mich.-The Mustangs' strong shooting effort from the field (52%) wasn't enough to push past NAIA #23 ranked Spring Arbor University. The host Cougars countered with 55% shooting and used a 21-8 run to close the first half en rout to an 87-73 defeat of the 'Stangs.
The Mustangs battled toe-to-toe with the "Top 25" Cougars for the first 14 minutes before the Cougars got hot. The Mustangs coughed the ball up twice in a row with the score tied, 30-30, at the 6:03 mark in the first half. Those two possessions sparked the beginning of a Cougar run that would stretch through the end of the half. The Mustangs went into the half trailing by 13 (51-38) after the furious six minute stretch was over.
Hot shooting (55%) continued for the hosts as play resumed after the break. The Mustangs battled back behind another strong performance from junior swingman Keontay Glazier (Pontiac, Mich.). Glazier followed a 20-point effort in his previous outing with 14 for the Mustangs against the Cougars. The effort was overhauled by another Mustang defeat as the nationally ranked Cougars, and the late first half run, were too much to overcome by the final tally of 87-73.
Glazier's 14-point effort was one of four Mustangs to reach the double-digit scoring mark. Junior forward/center Eric Johnson led the Mustangs 15 points, while Chris Sinagoga and John Sheard followed with 10 each.
THE WEEK AHEAD: The Mustangs (5-15) have an important week ahead of them in regards to playoff positioning. First, the Mustangs host NCAA D2 Central State University at Ford Fieldhouse in Highland Park, Mich. Thursday at 7pm. The game will mark the first time the Mustangs will host a NCAA Division II team in program history. On Saturday, the Mustangs host A.I.I. rival Indiana University-Northwest. The Redhawks swept the season series last year against the 'Stangs and will look to do the same at UD-Jesuit High at 3pm (Saturday). The Mustangs will look to calm the hot shooting of the Redhawks and gain an edge on A.I.I. playoff positioning as the season begins to wind down.