Elisha Major || Division I USCAA All-American Honorable Mention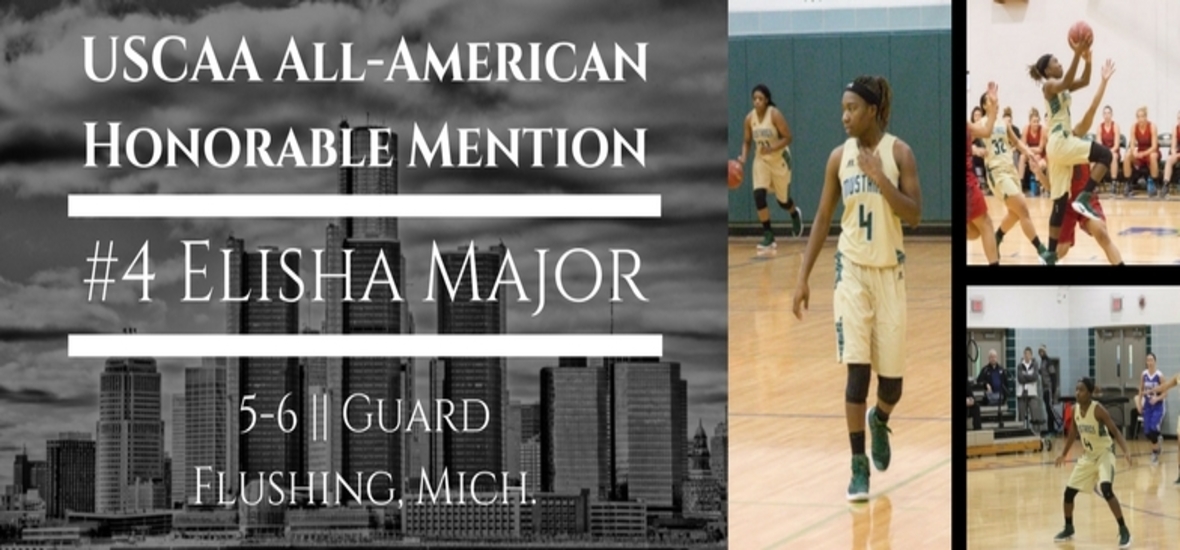 DETROIT, Mich. –Â The United States Intercollegiate Athletic Association (USCAA) has announced the 2016-17 Division 1 women's basketball All-American awards. The All-American honors are selected by the USCAA All-American committee.
Representing the Marygrove College women's basketball team is #4, Elisha Major (SR/Flushing, MI).
Major is a 5-foot-6 senior guard from Flushing, Michigan. She led the Mustangs in two categories this season including Average Points per Game 18.86 and Average Steals 2.17. Â She finished the season with 547 points and scored 1518 points in her basketball career. She earned 63 steals, grabbed 67 rebounds, and dished out 35 assists.
Earlier this season, Major was named Second Team Wolverine-Hoosier Athletic Conference (WHAC). Last season, she was named USCAA All-American Honorable Mention.
Congratulations, Elisha Major you will be missed!