Volleyball Signs Sheard & Lockridge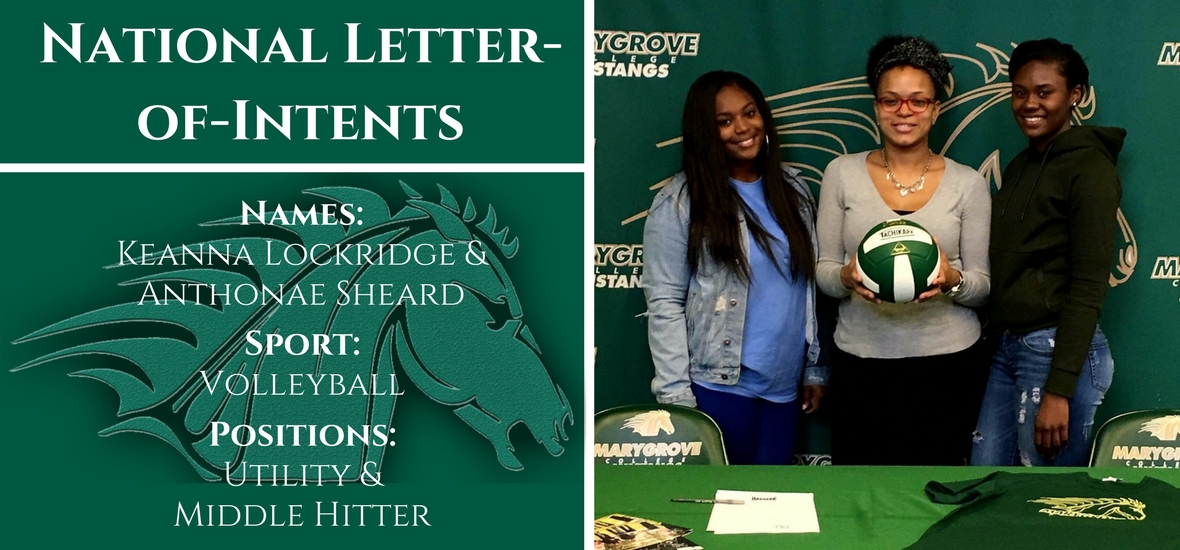 DETROIT, Mich. –Â Marygrove College head volleyball coach Porshe Carlisle announced the addition of Keanna Lockridge and Anthonae Sheard to the incoming 2017-18 recruiting class. Lockridge and Sheard signed their National Letters-of-Intents this past Friday, to play volleyball for the Mustangs next fall.
Keanna A. Lockridge is a 5-foot-6 utility from Tampa, Florida. Lockridge currently plays volleyball at Hillsborough Community College. In high school, she played softball and soccer at the varsity level. Keanna is an honor roll student and earned the Heart of a Champion Leadership Award at Hillsborough CC. She was named Most Valuable Player at Hillsborough CC, Best All-Around Player, and received the Coaches Award.
Anthonae J. Sheard is 5-foot-11 middle hitter from Hudson, New York. Anthonae currently is a student-athlete at Hudson High School. She lettered in both volleyball and basketball her junior and senior year. Sheard was named Most Valuable Player on her volleyball team and earned Athlete of the Month at Hudson HS.
The women's volleyball team's first game of the season is August 12th, at Macomb Community College. The first serve is set to be hit at 11:00 AM.