Mustangs edged by Warriors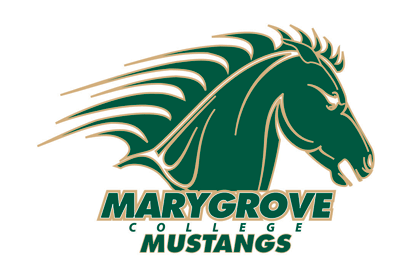 AUBURN HILLS, Mich.-A long-awaited USCAA match-up ended up in the oppositions favor as the host Rochester College Warriors edged the Mustangs, 50-44. The Warriors used a strong start to keep the Mustangs at bay for much of the game before a late run put the game up in the air.
The Mustangs refused to back down despite facing a double-digit deficit with only minutes to play. Coach Hitchcock and the Lady 'Stangs turned up the defense a notch and forced the host Warriors into sloppy play down the stretch. The lockdown defense enabled a late run to put the Mustangs to within five (49-44) with just over one minute remaining in the contest.
An untimely technical by the Warriors head coach would result in a reservation for two at the line for Keara Marks (Detroit, Mich./Renaissance) who has enjoyed recent success from the stripe. Unlike her stellar 6-for-6 first half performance, Marks came up short and missed two of the front iron.
After a couple tough luck missed charity tosses, the Mustangs retained possession and found themselves still in striking distance. Unfortunately, the Mustangs tough luck continued over the final 30 seconds as their total iced over at 44.
The missed free throws plagued the Mustangs for the entire second half. In all, the team shot 4-for-12 (33%) from the line, including 0-of-5 in the final 1:30 to play.
Freshman [Keara] Marks led the Mustang charge once again with 11 points. Fellow freshman Arielle Edwards (Grand Rapids, Mich./Ottawa Hills) followed closely behind with 10.
The Warriors were led by Sam Tomaschko with 24 points. The total would be one point shy of half the Warriors total for the contest.
The Mustangs take a day break before hosting St. Clair College (Canada) on Monday. Tip-off is 7:30pm at UD Jesuit High.