Mustangs end regular season with loss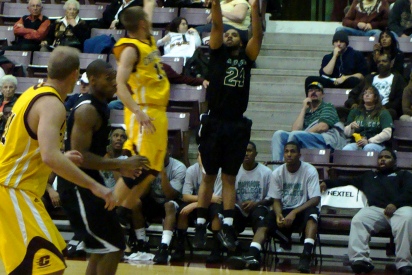 DETROIT, Mich.-On Saturday, the Mustangs' final regular season game marked a rivalry showdown against Rochester College. The matinee match-up started off well, but quickly went south as the Mustangs found it difficult to hit a shot to end the first half. The visiting Warriors capitalized on Mustang hard times en route to an 80-61 win.
Eric Johnson (Southfield, Mich./Lathrup) paced the Mustangs with 19 points. He was followed by Keontay Glazier (Pontiac, Mich./Northern) with 15 points.
The Mustangs will take a week to prepare for postseason play before heading west to Denver, Colorado. Johnson & Wales University (CO) will play host to the Mustangs, along with two other teams, for the 2010 A.I.I. Conference Tournament. First round action begins Saturday, February 27th.
Keep it locked to www.marygrovemustangs.com for further updates on the 2010 A.I.I. Tournament as they come.