Women's A.I.I. Tournament Preview – Live Audio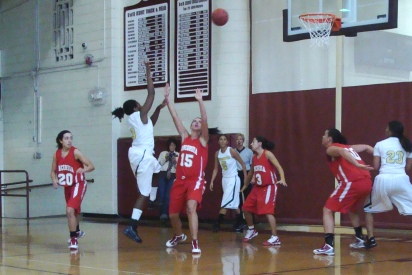 GARY, Ind.-The women's basketball Association of Independent Institutions (A.I.I.) Conference Tournament tips off tomorrow inside the Savannah Center at Indiana University Northwest.
The Mustangs will play host and #2 seed Indiana Northwest Redhawks in the nightcap of the first round double-header. The Redhawks swept the season series over the Mustangs (2-0) and will have home court advantage on their side to begin the tournament. Tip-off is scheduled for 7:30 EST Friday.
A win over the Redhawks would setup a Saturday match-up against the winner of #1 Ohio Dominican and #4 Johnson & Wales University. The Mustangs lost to the top-seeded Panthers of Ohio Dominican on the road earlier this season. If both Johnson & Wales and Marygrove win it would setup the first ever match-up between the two schools.
The host Redhawks will provide live audio for fans that can't make the trip to Gary on Friady. Listen to the action live HERE!