Favors and Shorter Sign Letters of Intent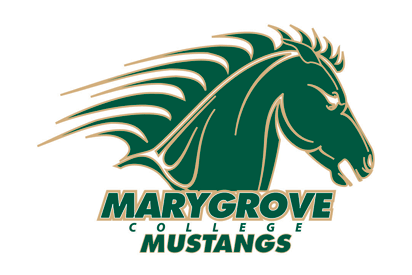 DETROIT, MI–The Marygrove Mustang volleyball program recently announced the signing of two student-athletes. Jalissa Favors and Marissa Shorter, both from Southfield High School, have signed a letter of intent to play volleyball for the Mustangs.
Favors, a dominant player in the middle, has great presence as both  a blocker and  hitter. The combination of Favors natural volleyball instincts and athleticism will make her an immediate impact player for the Mustangs. "Her ability and attitude makes her a great asset and the beginning of a winning foundation for us to build on. I will expect a lot out of Jalissa and I think she's ready and able to meet, if not, exceed my expectations," said Marygrove women's volleyball coach, Karen Graves.
Shorter, a versatile setter and outside hitter, has also showcased impeccable defensive skills for the high school level. Shorter's array of talent will be needed by the Mustangs when they open up their first volleyball campaign in school history next fall. "With such a young program, it's necessary to have players who have the ability to play more than one position. Marissa is this type of player which makes her invaluable," said Graves.
 "Both Jalissa and Marissa have been teammates at Southfield High School for a number of years now, as well as playing together on their AAU team, Skillz Finest.  It's a relief as their future coach to know that they have received good fundamental coaching from Coach Alisha Love (Southfield High).  I look forward to working with Coach Love more and hopefully coaching more of her players in the future," stated Graves.