Track & Field Welcomes Hornbuckle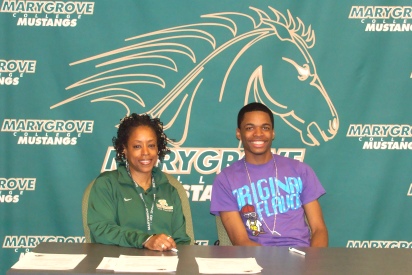 DETROIT, Mich.-Detroit Communication & Media Arts standout Travis Hornbuckle signed a 2010-11 Letter of Intent. The athletic distance runner is excited to be one of the first to sign with Marygrove's new track & field program.
As a Pharaoh at Detroit CMA, Hornbuckle participated in the 800, 4×800, and mile events. He ran the events for three years while also running cross country in the fall for his school. He was selected to the All-City Team en route to a 2009 District Championship.
Asst. Coach Womack on Hornbuckle: Travis is a talented athlete with plenty of potential. I look forward to helping him achieve great success at the collegiate level. He is willing to work hard to get the best out of himself.