Man Down! Mustangs Lose Tight 1-0 Battle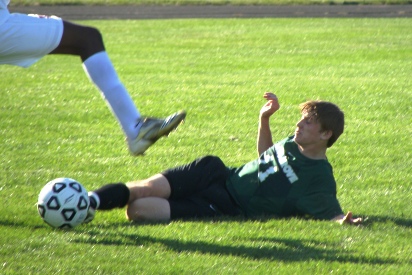 UPLAND, Ind.-Last year, the Mustangs (all freshmen) endured a 6-0 beating from the hands of the Taylor University Trojans. This year, the more experienced Mustangs hit the road looking to even the score.
A fierce battle ensued on the pitch for 55 minutes before a Mustang received his second yellow to put the road team from Detroit down a man. Playing 10-on-11, the Mustangs showed heart as they battled with the talented Trojan squad.
The one-man advantage was all the host Trojans would need as they finally tore down a strong wall of Mustang defense for the game-winning goal in the 75th minute (Taylor 1, Marygrove 0). Jordan Berry (Crestwood/Dearborn, Mich.) led the way with 5 shots for the Mustangs.
The Mustangs will return this evening before heading back to Indiana this weekend for the Calumet College of St. Joseph tournament. On Saturday, the Mustangs hit the pitch against the host Crimson Tide at 1pm EST.