Stangs Tripped Up In Home Opener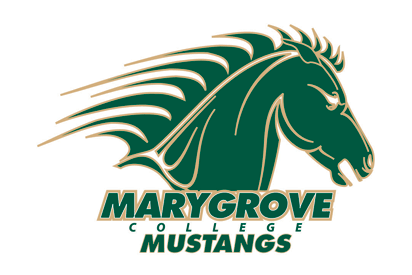 DETROIT, Mich.-On Tuesday, the Mustangs hosted their first home game of the 2010 season. The crowd of nearly 100 witnessed a competitive battle between the Mustangs and their opponent.
After two sets, the 'Stangs were knotted up with Calvin's JV 1-1. However, the strong program from the west powered through two straight from there to take a 3-1 victory.
The Mustangs were led by Jalissa Favors (Southfield, Mich./Southfield) who is in the middle of a breakout season. The 5'10" sophomore is averaging 2.5 kills per set through 20 matches this season. Her efforts were followed by fellow sophomores Megan Gohl (Belleville, Mich./Belleville) and Shannon Pietruszka (Garden City, Mich./Garden City) who kept the Mustangs close with their hustle on the court.
On Saturday, the Mustangs will play host to the 2nd Annual Marygrove College Invitational. The six-team invite will begin at 9am and run through approximately 6pm. Come out and support your Mustangs as they look to take home their invite crown this Saturday! NOTE: Mustangs finished in a promising second place last season at the MC Invite.
MUSTANG VOLLEYBALL – NEVER BACK DOWN