Mustangs Topple Golden Eagles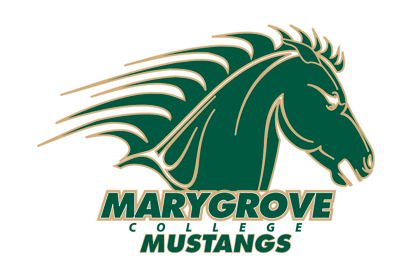 DETROIT, Mich.-The women's soccer team entered Tuesday's matchup against NAIA powerhouse Cornerstone University with a 4-6 record and in need of a marquee win as the season nears its end. On Tuesday, the opportunity for that marquee win was there and the Mustangs seemed poised to take advantage.
On the opposing side, the Golden Eagles of Cornerstone University came into the contest boasting the Wolverine Hoosier Athletic Conference's (WHAC) best record at 8-4 overall. The record, plus their current first place standing in one of the nation's strongest conferences, would give the Mustangs one of the best wins in program history. The Mustangs were up to the challenge.
From the beginning, the Mustangs didn't back down from their NAIA foe. A balanced team effort allowed the Mustangs to take an 8-6 shots advantage into the break (3-1 on goal). In fact, the strong play enabled senior forward Jonnell Cook (Novi, Mich./Mary Baldwin College, VA) to toe a ball over the Golden Eagles keeper for a 1-0 edge at the half. Nicole Polite (Sterling Heights, Mich./Schoolcraft College) was credited with the assist on the play.
In the second half, the Mustangs withstood a furious attack from the Golden Eagles to hold on to the impressive 1-0 victory. The attack was strong, yet the Mustangs refused to let their opponent into the game by keeping them away from their net for the majority of the game.
Freshman keeper Kristen Jolly (Livonia, Mich./Clarenceville) earned another shutout in the 1-nil win.
After the win, the Mustangs now set their sights one mile down the road for Thursday's NCAA Division I opponent, The University of Detroit Titans. The Titans welcome the Mustangs with a 6-4-4 record that includes a recent leap into first place in the Horizon League. Game time is set for 4pm at UD Mercy (McNichols entrance). Live stats for the game can be found here.