Repeat? Tough Road Ahead for Defending Champs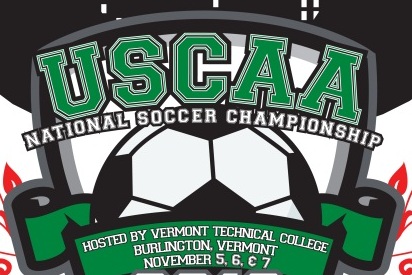 DETROIT, Mich.-Last year's Cinderella feel-good story has come and gone. A proud program standing tall to win a national championship in their first season – over, but never forgotten. This weekend, the women's soccer team looks to gear up for another amazing national title run in Vermont.
Exactly one year later they are back. The first year program that took the USCAA by storm is now headed back to Burlington to defend what is theirs. However, the road as the #6 seed will be much harder than 2009's #3 spot.
Beginning quarterfinal round play Friday at 1:30pm, the Mustangs will kick off the neutral field tournament against #3 seed Florida College. The Falcons come into the tournament after an impressive regular season resume out of Florida's Tampa region. The winner of that battle would move on to the semifinal round against the winner of #2 Southern Virginia (always a tournament favorite) and #7 Vermont Tech.
The Mustangs must now focus on each opponent instead of looking down the road too far. An opening round win would give the title-experienced Mustangs enough momentum to mount another championship run. Despite the always challenging national tournament environment, the coaching staff feels confident the team will perform at a high level.
"We have been preparing for this since we left Vermont last season," said second year coach Tony Williams. "Our difficult schedule was the driver towards this moment. The team has been battletested and they are ready to stand up to the challenge."
If the Mustangs wish to repeat they will need efforts like the one against WHAC #1 Cornerstone University (1-0 win). "The competition we faced, particularly against Cornerstone and other WHAC teams allowed us to gauge where we are at in comparison to the tournament's talent," added Williams.
Be sure to follow www.marygrovemustangs.com and the Mustangs facebook page for all the latest tournament news! Good Luck Mustangs! We Believe!