Mustangs Finish Day One Even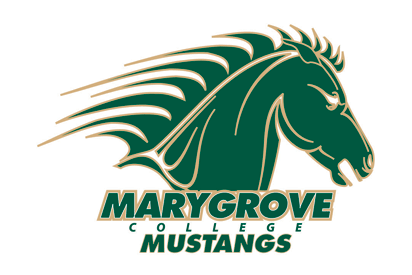 LOUISVILLE, Ky.-The Mustangs got off to a successful start in their first ever USCAA National Tournament. The two-match day concluded with a 1-1 record after a victory over Cincinnati Clermont and a tight loss versus the University of Dallas.
In match #1, the 'Stangs used a strong first set to put Clermont on their heels. The youthful team showed little-to-no jitters in their first USCAA postseason match en route to clobbering Clermont 25-13. The set one victory was even more important due to the best-of-three format (2 out of 3 sets) in pool play. Second set action was a little tight, but the Mustangs prevailed after a strong finish to put away their opponent 26-24.
Match #2 tightened up even more. Going against dual-affiliated University of Dallas (NCAA Division III), the Mustangs proved to be true to their slogan of "Never Back Down" as they battled the higher-seeded foe to the end. Unfortunately, the 'Stangs couldn't overcome their southern opponent and lost both sets to a tight 25-22 battle.
Overall, the Mustangs have to be pleased with the results produced in day one of pool play. One win tomorrow would secure a berth into the elimination round beginning Saturday morning. Continue to visit www.marygrovemustangs.com for all the latest tournament news. Here is a look at Friday's schedule.
Pool Play – Day Two
11:30am Marygrove v. Penn State – Mont Alto
1:00pm Marygrove v. Florida College