Eagles Defense Too Much for Mustangs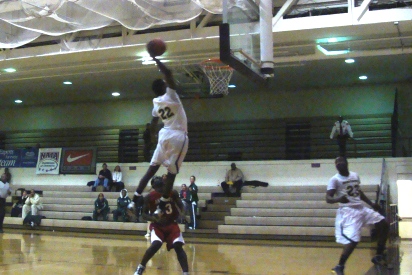 YPSILANTI, Mich.-The Mustangs opened the 2010-11 campaign against familiar NCAA D1 foe, Eastern Michigan University. The Eagles, using this game as their only tune-up before heading to Michigan State, used strong defense to ice the Mustangs en route to a 100-56 win.
After beginning the game trading baskets for the first six minutes, the Mustangs offense stalled behind stellar Eagle defense. The Eagles settled in on the athletic Mustangs quickly making it difficult to score for the smaller NAIA school. The stingy "d" was enough to hold the Mustangs at the 21-point mark for the final 7:38 of the first half.
The Mustangs first half woes were enough to put them out of striking distance, but it didn't stop the team from battling tough in the second stanza. In fact, the Mustangs managed to tally 35 points on nearly a 10% better field goal percentage in the second half.
Senior forward Justin McKinney had a team-high 13 points in the season-opening loss. His efforts were followed by junior guard Chris Sinagoga with 10.
On Tuesday, another tough challenge lies ahead for the Mustangs when they visit the campus of Oakland University. Game time is slated for 7pm.