Cardinals Pull Away Late, Top Mustangs 91-76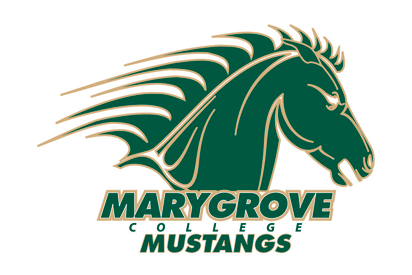 ANN ARBOR, Mich.-The Mustangs were sent in to battle Wednesday evening with an improved Concordia Cardinal squad. Both teams looked to right the ship after coming off loses their last time out.
Holding a double-digit lead in the first half, the Mustangs seemed to be in control of the matchup between the two NAIA foes. However, a late Cardinal run before the half was enough to even the score at 35-35 with seconds remaining in the first stanza. The host Cardinals owned the last possession of the half and capitalized by burying a last-second triple to put them up by three over the 'Stangs at the half.
The momentum shifting three spilled over into the second half as the Mustangs struggled to recover from there. Missed opportunities (18 more field goal attempts than Concordia) doomed the visiting team and eventually led to a 91-76 defeat.
Despite the loss, the Mustangs managed to get four players into double-digits scoring in a game that featured very few statistical gaps between the teams. Leading the way for the Mustangs was senior Justin McKinney (Detroit, Mich./Mumford) with a well-rounded effort of 15 points, 8 rebounds, 4 steals, 3 assists and a block. He was followed in the points column by Chris Sinagoga (Madison Heights, Mich./Bishop Foley), Keontay Glazier (Pontiac, Mich./Minot State, ND) and Justin Armstrong (Detroit, Mich./Academy of Oak Park) with 14, 11 and 10 respectively.
The Mustangs will return to practice for two days before hosting the #3 nationally ranked Cornerstone University Golden Eagles (9-1) on Saturday. The matinee matchup will tip at 3pm at Detroit Jesuit High School.
Can't make it to the game? Fans can listen in with LIVE AUDIO or view LIVE STATS! Audio broadcast will begin approximately 10 minutes before tipoff with the MarygroveMustangs.com pregame show.