WBB Signs Marks from Renaissance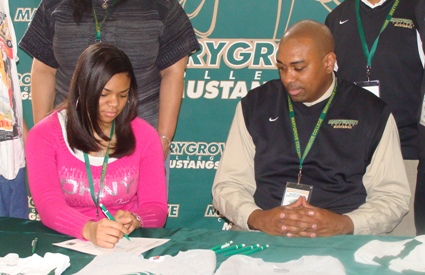 DETROIT, MI–The Marygrove Mustang women's basketball staff recently announced the signing of Kiera Marks, left, (Renaissance High School) to play basketball next season for the Mustangs.
Marks, shown on the left with her family and women's basketball coaching staff, is a 5'10" swing player who can play three different positions, has been a two year starter and lettered three times during her career at Renaissance. Marks also led her team to two-straight regional finals, while leading her team in rebounding and FG% the last two seasons.