Mustangs Add Redford Union Standout Gibbs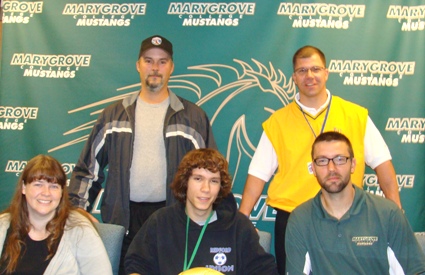 DETROIT, MI–Men's Soccer Coach Matt Johnson remained on a hot streak as he inked his third student-athlete in less than 24 hours on Thursday. Redford Union High School's Chris Gibbs committed to Mustang Soccer Thursday morning at his high school. He was joined at the signing by his parents and high school athletic director.
Gibbs, a 5'10" center midfielder, has been a staple of Redford soccer since he was a child just learning the game. He has played for the well-respected Redford Soccer Club for 10 years. During his high school days, Gibbs enjoyed success as well earning many awards. He topped the honors when he was named All-Mega White Conference this past season. Gibbs' skills would land him on varsity for three seasons, two of which he was named captain.
Coach Johnson on Gibbs: Chris is a very skillful player who reads the game well. His intelligence shows on the field and in the classroom. I look forward to working with him this fall.