Mustangs Sign Pittsburgh Standout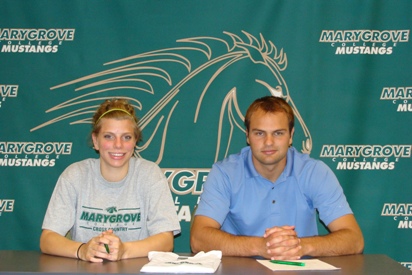 DETROIT, MI–Women's Cross Country added an all-around athlete last week with the signing of Felecia Chapman. The former Fowlerville (MI) standout left the state en route for Pittsburgh, PA after a successful start to her high school career.
Chapman, a 5'5″ championship caliber hurdler, graduated from Carrick High School in Pittsburgh where she starred in three sports. Over the course of her track career, Chapman won various gold medals in the 300 hurdles. A third place finish in the 300 hurdles at the State Championship Meet would cap off a successful career. Showcasing natural athletic ability, Chapman's skills transferred over to the hardwood as she helped her team to a championship her senior year.
Coach Waidmann on Chapman: Felecia is a very athletic addition to our program. Ultimately, Felecia's sights are on next year when we add Track & Field to the growing athletic program at Marygrove. However, we intend to keep her focused on a successful 2009 in cross country. We are excited to have Felecia in our program.