Cross Country Lends Helping Hand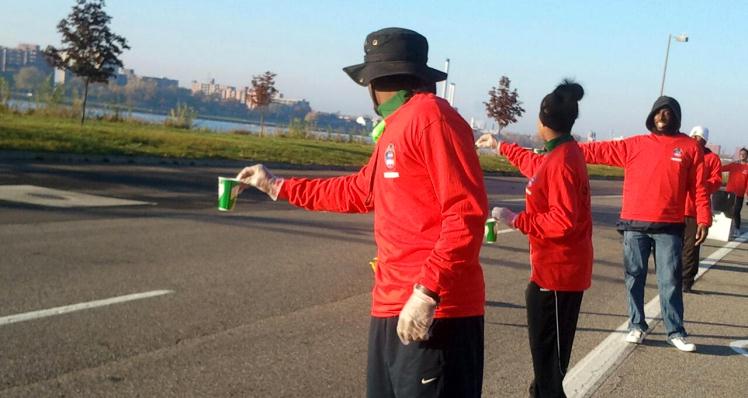 Near the race's last leg, the student-athletes of the men's and women's cross country teams were  in awe of the determination and work ethic of the thousands of participants that put in the time to train for such a grueling event.
"Our team was able to see a wide variety of participants participating in the marathon, half-marathon, and other events throughout the day," said Womack. "Being able to have a close-up look at the participants – some with physical conditions that make it very difficult to race – was very good for our team as it helped them understand what people go through when training to reach their goals."
Without a doubt, the community service project helped keep the Mustangs season in perspective and acted as fuel for the final few races of the season. In fact, many members of the team pledged to run as a group at next year's marathon after leaving the community service project with a heightened respect for the participants and their hard work.
In total, the Mustangs manned the marathon for over six hours as the team used the experience to come together as a unit for the stretch run of the season.
With the cross country season at its end, the members of each program will now transfer their skills to the track for indoor season. Competitions for indoor season are slated to begin in December.