Missed Opportunities Lead to 1-1 Tie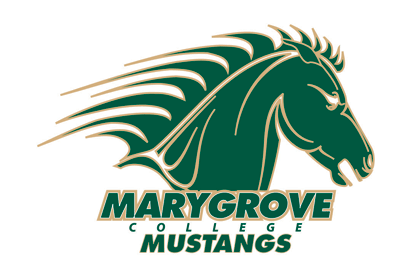 PONTIAC, MI–The Mustangs traveled north on I-75 to take on USCAA rival Rochester College on Saturday afternoon. A USCAA playoff spot was on the line as the #4 Mustangs against the #6 ranked Warriors of Rochester.
Ultimate Soccer Arena in Pontiac would host the soccer showdown between two of the top six teams in the USCAA. The game at Ultimate Soccer marked the first time the Mustangs played indoors all season. Adjustments were slow to be made by the Mustangs as the turf played faster than they initially thought. The misplays caused the young Mustangs to be out of rhythm and led to a few Warrior scoring chances. The back and forth battle would result in a (0-0) tie at the half.
The Mustangs, playing without their most experienced player due to injury (Marguerite Cook), came out with an edge in the second half and quickly capitalized. Nicole Mabee (Hazel Park) shot a laser past the Warrior goaltender from 35′ out to put the Mustangs on top, 1-0. The Warriors answered by chipping in a goal on an unintentional misdirection that squeaked past the Mustang defense.
Two missed breakaway chances in the final 20 minutes of play led to a (1-1) tie heading into overtime. The Mustangs entered the extra period shorthanded due to a multitude of injuries that occurred throughout the contest. A valiant shorthanded battle would prove that the first year Mustangs have plenty of heart. Despite their best effort, the hard-fought game between the two highly ranked teams ended in a 1-1 tie.
NEXT UP: The women are set to host Andrews University Tuesday afternoon at Pebble Creek Park in Southfield. The Mustangs previously defeated Andrews in a decisive 4-1 win.